Our services
Constructions
To build fairs has always been our core focus. Since 1976 we have built fairs in many different sizes. Nothing is too big or too small for us.
Stand service
We offer a wide and high quality range of stand equipment to facilitate your participation. We arrange equipment after each customer's specific needs. Welcome to order booth service on our online shop
www.monterservice.se
Project managing
A good project management is the foundation for a successful fair. With our knowledge we are able to assist with you with project support that provides excellent conditions for a good project management.
Floor plans
Svenska Mässkonsult has for many years created fair layouts and floor plans for different events and for different types of premises. Our experience and broad knowledge enables us to tailor events for given conditions.
Premises
Through the years we have acquired a large network in terms of exhibition halls and other similar premises around Sweden. We work according to customer requirements and organizes up an exhibition hall at the right place, at the right size and with good accommodation and conference facilities if required.
Marketing
Good and effective marketing is important when it comes to good public events as well as trade shows. This ranges from exhibitor invitations, visitor invitations, programs, printed ads and other marketing communication efforts. With the experience and knowledge we can assist with marketing assistance through production.
Artist agency
A professional artist always raises the quality of the event. Svenska Mässkonsult has many years of experience in artist booking and through the years we have worked with all the leading artist management companies in Sweden. We can certainly arrange for the right artist at the right arrangement.
About us
We have organized trade shows since 1976, so you can rely on our expertise.
You are greeted ny professional, competent and dedicated staff who are anxious to deliver quality.
All parts of Svenska Mässkonsult is characterized by quality, expertise and skills. It has been our basic idea since we started in 1976. When you contact us, you are greeted by knowledgeable, competent and dedicated staff who are always keen to deliver quality. You will also receive a personal response, which we tailor exactly what you as our client wants.

We organize our own fairs and is the contractor for others. We have a wide network of contacts and can handle additional events with everything from famous artists to a popular lecturer.

It is no coincidence that we are successful. Many of our customers rely on us year after year. They do it because we never compromise with the quality of our work or delivery times.
Our team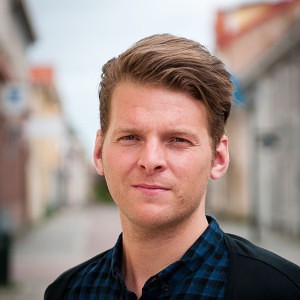 John Hammarbäck
Construction manager/Stand service

Parental leave
Contact us
Give us a call at +46 224-863 00 or fill out the form below, and we will reply as soon as possible.